Jillian Michaels calls Keto Diet a "fad" that won't help with weight loss
In the past few years, Ketogenic diet also known as "Keto Diet" has gained a lot of popularity worldwide. As obesity is becoming an epidemic all over the world, new diets and weight loss trends are also coming into light.
The keto diet is also a part of these weight loss trends. More and more people want a permanent solution to losing weight and they think dieting is the perfect way to do it.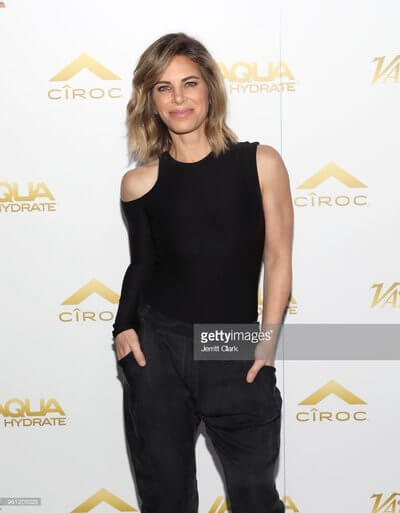 This type of diet has gained a lot of attention because famous Hollywood celebrities like Megan Fox and Kourtney Kardashian credit it for their figures. However, popular celebrity fitness expert Jillian Michaels openly rejects the Keto Diet by calling it a fad.
Jillian Michaels has been a fitness trainer on the US TV Series Biggest Loser. In her entire career, she has helped hundreds of people lose weight and get fit. She is the expert in exercising and dieting and therefore, her words weigh a lot. When she is calling Keto Diet useless and fad than it sure is true.
Recently, she told people that keto diet is not for the average person. She said, "Do not go for the keto diet, instead just exercise, eat clean and reduce over-eating."
What she means is that if you follow a balanced diet along with some exercise then you can easily lose weight without dieting. Also, dieting is not at all healthy because starving can lead to a health issue. So, always go for a balanced diet. Eat healthily and eat in moderation.
Michaels also stated that keto diet became popular because it helps with balancing insulin levels. High and fluctuating insulin levels is a problem faced by millions of people. In addition, it causes other health conditions like diabetes, infertility, polycystic ovary syndrome etc. Hence, it is obvious that if a certain type of diet claims to solve the insulin problem, millions of people will follow that diet.
However, there is still a vast majority of people who have had zero success with Keto diet. Therefore, it is not necessary that it will work for everyone.
Another issue that Michaels pointed out is that with this type of diet people might think that they can eat whatever they want and how much they want – but this is just going to ruin your health.
Eating healthy and eating clean should be your number one priority when you are trying to lose weight.
Another thing to keep in mind is that keto may help you lose weight but it is not a permanent solution. Once you switch back to your original eating habits your will again gain weight. So, the ideal way to lose weight is by improving your physical activity, reducing stress levels and eating in moderation.
A good meal plan should consist of 60% to 80% of fat and less than 10% carbs. Along with this, fiber intake is also very important. Fiber helps clean up your gut and improve your digestion.
Do remember, exercise helps in boosting your metabolism and removing toxins from your body so, do not give it a miss. Weight loss should start by improving your overall health and lifestyle habits.
Weight Loss Tips
Here are some easy and fun weight loss tips that actually work. So, do give it a read:
Swimming is a fun activity that helps you lose weight permanently and quickly. It does not put too much pressure on your joints. Whereas, other exercises put a lot of pressure on your joints. Therefore, when you swim you burn calories without affecting your joints.
It is one of the best ways to lose weight. Swimming not only reduces weight but also improves your reflexes and focus. So, if you are really looking for an easy and fun slimming solution than swimming is the perfect option.
Another popular trend is weight loss pills. More and more nutritionists recommend slimming pills to lose weight quickly. There are different types of pills available in the market today. These include a fat burner, fat binder, appetite suppressant etc.
Not only diet pills but also patches, shakes and another type of supplements are flooding the weight loss market these days. Basically, there is something for everyone.
Obesity can affect everyone, it does matter what your nationality is. In fact, in France also millions of people are struggling with the issue of obesity. I searched the French internet to understand how people deal with this and found out that people buy diet pills online so that they can lose weight.
The bottom line is that if you just add a pill with your other workout efforts then you can lose weight comparatively quickly and your success rate will be high. Taking a pill is like adding an additional motivator to your regimen.
Another easy and super-effective weight loss technique is walking. It is simple – all you have to do is just walk to your office, walk to get your groceries, walk to your school etc. Basically, just get and start walking, not aimlessly though.
When you walk, it involves the movement of your legs so that acts like a cardio exercise. You really do not need to get on a treadmill to burn calories and lose weight. You can just walk around the street and achieve the same benefits.
Walking not only burns fat but also improves the health of your heart. As it is considered to be a light cardio exercise, so it improves the blood circulation in your body. Hence, your heart's health improves.
In addition, it is also very a gentle form of workout. You don't need to lose 20 lbs in a month, you need to lose weight in a healthy and steady manner so light walking is a perfect way. Many studies show that walking at a moderate pace for even 1 hour every day can help you lose approx 2 lbs of weight in a month.
Running, on the other hand, is a more intense form of exercise. Unlike walking that is gentle on your joints, running puts a lot of strain on your joints so, it is best to run slowly.
However, if you want to lose weight rapidly then running can definitely help. It is another cardio type of exercise and it burns calories more quickly. As a result, you lose weight.
Now it's over to you – All the best for your fitness journey!
---